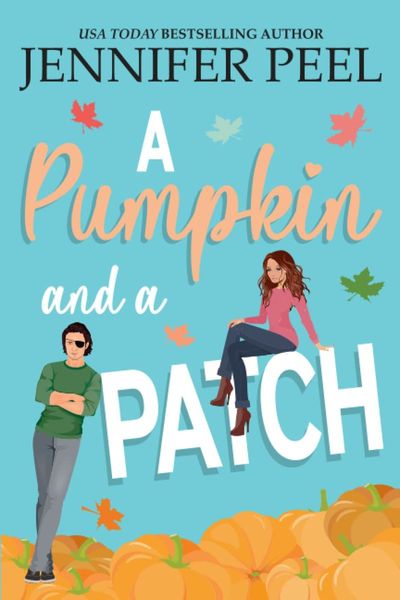 A Pumpkin and a Patch
Every person has that one thing they're known for, and it doesn't matter what you do, that one thing—whether good or bad—follows you around like a bloodhound for the rest of your life. For me it's a story I wrote when I was fifteen. Forever more I will be known as the Reece the Rogue Pirate girl, instead of Josie Peterson. Why couldn't I be known for all the cute children's stories I've written about my family's pumpkin patch? Tragically, the torrid story I wrote as a teen was based on a real person, Reece Cavanaugh. And guess what? He grew up to be a pirate—okay, lawyer. Same thing. To make matters worse, the man is representing my ex-fiancé who wants to steal my treasure, aka engagement ring. If that wasn't the icing on the cake, Reece has an adorable daughter who happens to be my new student. That's right, I must now have actual conversations with him after avoiding him for half my life, even by hiding behind banana displays when needed. But the more I get to know Reece—the real version, not the imaginary one who ravishes me on sandy beaches—I can't help but wish we could roll around in the sand together. There's a problem though, the school I work for frowns upon relationships between parents and teachers. And it's pumpkin season, which means all my free time is spent on the family farm. But when he kisses me, I can't help wanting to break all the rules and get tangled up in the barn. The burning question is, am I brave enough to make my story a reality or will it be another bad ending? From USA Today bestselling author Jennifer Peel comes a curl your toes and cuddle up with your favorite blanket and cocoa romantic comedy.
Reviews
No Reviews for this book yet

Highlights
No highlights for this book yet.