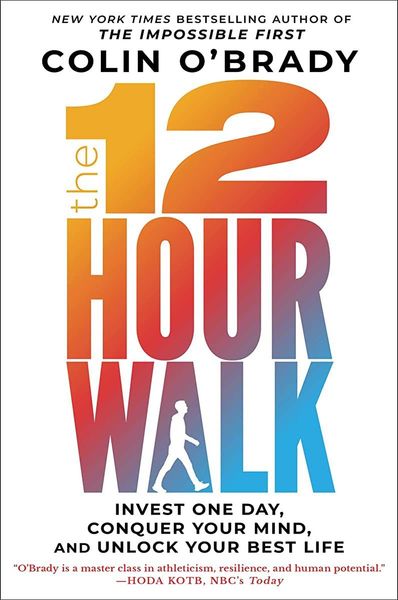 The 12-Hour Walk Invest One Day, Conquer Your Mind, and Unlock Your Best Life
From the New York Times bestselling author of The Impossible First, a compelling blend of riveting adventure stories and hard-won wisdom that teaches us how to overcome our limiting beliefs and embark on a transformative one-day journey that will unlock our best lives. Millions of people dream of living a more fulfilling life, yet many settle for a life of comfortable complacency, allowing excuses and negative thoughts to invade their minds. I don't have enough time…I don't have enough money…I'm afraid to fail...I don't have what it takes—we allow these limiting beliefs to control us. Now comes The 12-Hour Walk, which provides the inspiration—and catalyst—for getting unstuck and realizing your full potential. Featuring life lessons from explorer, endurance athlete, and entrepreneur Colin O'Brady—whose adventures in such extreme places as Antarctica and the perilous Drake Passage and on the peaks of Mount Everest and K2 have seen him establish ten world records—this book's vivid narrative and powerful insight will show you how you can embark on your own life-changing journey. With Colin as your guide, The 12-Hour Walk asks you to invest one day in yourself. The goal? Conquering your mind and becoming your best self. By walking alone, unplugging, listening to the voice within, and rewriting the limiting beliefs etched into your psyche, you can break free of the patterns holding you back and learn how to cultivate a "Possible Mindset"—an empowered way of thinking that unlocks a life of limitless possibilities. The reward: being the hero of your own destiny.
Reviews

James Barger
@jbargermusic
Highlights
No highlights for this book yet.