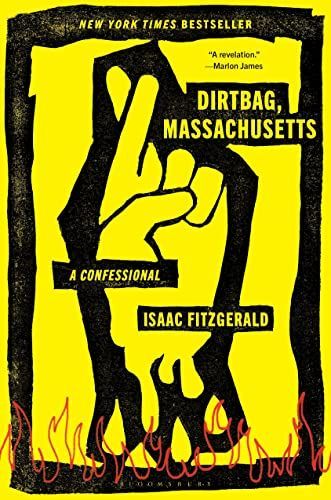 Dirtbag, Massachusetts A Confessional
The beloved founding editor of BuzzFeed Books searches for a more expansive vision of masculinity in these remarkable personal essays--with "life mistakes are my co-pilot" as his motto. This striking memoir, told through a series of personal essays, recounts an extraordinary story of childhood trauma and self-acceptance, and the struggle to be, well, a better man. From growing up in a homeless shelter in Boston to bartending in San Francisco, from smuggling medical supplies into Burma to embracing the literary world in New York, Fitzgerald strives for a different view of masculinity, one that aims to put aside anger, isolation, and entitlement and embraces the idea that one can be generous and kind to ourselves by being generous and kind to others. Gritty, clear-eyed, at times even beautiful, the essays in Dirtbag, Massachusetts explore poverty, drinking, ambition, abuse, the Church, body image, attempts at forgiveness--all while showing that adventure and exploration and curiosity are wonderful things, so long as you aren't hurting others and learn from your mistakes. This is a book readers will want to share, a book deeply rooted in the personal that is also an education--perhaps even a lifeline, a rollicking great read that contributes to the cultural conversation and maybe even nudges us a little outside our complacency while keeping us enthralled.
Reviews

Robert Hinchcliffe
@hinchcliffe
Highlights
No highlights for this book yet.