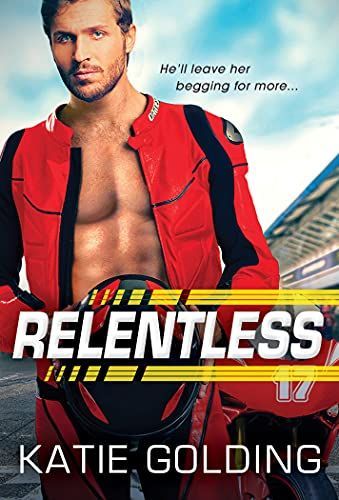 Relentless
One hotshot motorcycle racer Plus the girl who's always been off-limits Equals the ride of their lives. Mason King has spent his life making the wrong choices. Not that anyone notices--the Moto Grand Prix racer and bull-riding bad boy lives forever in the shadow of his World Champion big brother. But anonymity has its perks when he's invited to dinner by Chiara Martes--an off-limits ex-girlfriend of a rival motorcycle racer. Chiara may be a bit flaky, but she's always supported her moto racing best friend, and watching him fall in love with another woman wasn't exactly the highlight of her timeline. After being left (secretly) heartbroken, a one-night stand with infamous Mason King seems just the ticket to a successful rebound. The two hit it off far too well, their sexual chemistry explosive, and soon Mason and Chiara's single hot date expands into a stream of circuit rendezvous and covert vacations until they're falling for each other at warp speed. But Chiara fears her strained childhood friendship will crumble apart if her romance with a rival is discovered. Still, she may not have a choice when a high-profile rodeo dares Mason back into the arena--eight seconds forever defining three couples, and revealing one very big secret between them.
Reviews
No Reviews for this book yet

Highlights
No highlights for this book yet.