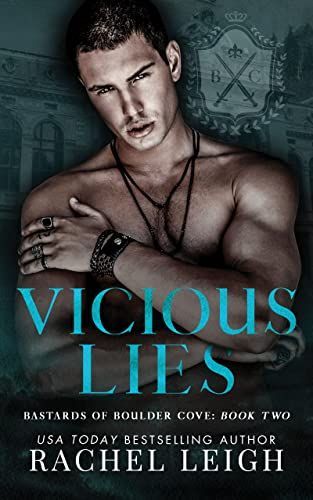 Vicious Lies An Academy Bully Romance (Bastards of Boulder Cove #2)
At Boulder Cove Academy, three things are certain: The Lawless Rule. The games are dangerous. Nothing is as it seems. I came here expecting to face my bullies with an iron fist. I played their games and won. Now that I've earned my place, at the academy and in their home, I should feel safe. But with every past there is a shadow and mine is drawing closer with each step I take. I thought The Lawless were the ones I should fear, but someone far more vicious is watching. The games should be over, but it seems they've only just begun. Vicious Lies is the second book in the Bastards of Boulder Cove Series. It's highly recommended to read book one, Savage Games, first. Please advise, this a dark, why choose romance where the main character gains multiple love interests over the course of three books.
Reviews

Genesis (@whisperingchapters)
@whisperingchapters
Highlights
No highlights for this book yet.