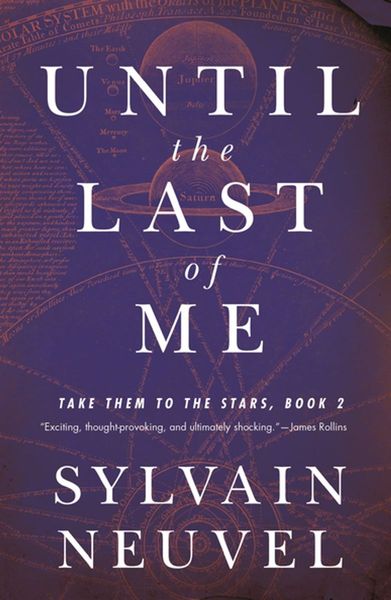 Until the Last of Me A Take Them to the Stars Novel
Showing that truth is stranger than fiction, Sylvain Neuvel weaves a scfi thriller reminiscent of Blake Crouch and Andy Weir in Until the Last of Me, blending a fast moving, darkly satirical look at the 1960s space race with an exploration of the amorality of progress and the nature of violence. The First Rule is the most important: "Always run, never fight." Over 100 generations, Mia's family has shaped Earth's history to push humanity to the stars, making brutal, wrenching choices along the way. And now Mia finds herself about to help launch the first people into space. She can't take them to the stars, not quite yet. But with her adversary almost upon her, and with the future of the planet at stake it's becoming clearer that obeying the First Rule is no longer an option. For the first time since her line's first generation, Mia will have to choose to stand her ground, knowing that the overwhelming odds mean that she risks not only her bloodline, but also the future of the human race.
Reviews

Highlights
No highlights for this book yet.